Here's an old Denver Post clipping my Mom sent from probably the time that then president Nixon allowed U.S. table tennis players to go to China.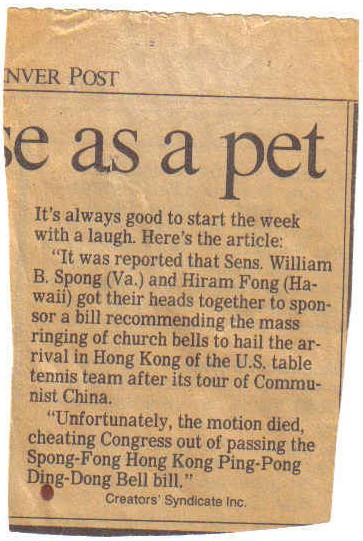 "It was reported that Sens William B. Spong (Va.) and Hiram Fong (Hawaii) got their heads together to spnsor a bill recommending the mass ringing of church bells to hail the arrival in Hong Kong of the U.S. table tennis team after its tour of Communist China.
"Unfortunately, the motion died, cheating Congress out of passing the Spong-Fong Hong Kong Ping-Pong Ding-Dong Bell bill."
-- Creators' Syndicate, Inc.