Rendered on Fri, 28 Apr 2017 00:32:40 GMT
newer latest older
Next udpate: Fri, 28 Apr 2017 01:00:00 GMT
feeds
via
PaulCraigRoberts.org
by pcr3 on Fri, 28 Apr 2017 00:23:43 GMT

The US Is Now The Ultimate Police State The US is without any doubt now the worst police state, not only in reality exceeding Gestapo Nazi Germany, but exceeding the human imagination of George Orwell and other authors of dystopias. And this utterly corrupt criminal police state gets away with pretending to be the "defender…
The post The US Is Now The Ultimate Police State appeared first on PaulCraigRoberts.org.
via
Day By Day Cartoon
by Chris Muir on Thu, 27 Apr 2017 04:01:44 GMT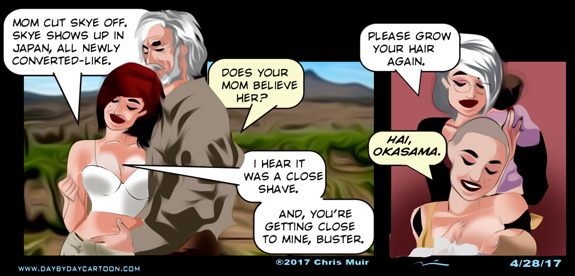 via
The Burning Platform
by Administrator on Thu, 27 Apr 2017 23:27:11 GMT

via
KN@PPSTER
on Thu, 27 Apr 2017 23:26:00 GMT

Brief refresher,
for which Wikipedia will do
:
The Dallas Accord was an implicit agreement made at the 1974 Libertarian National Convention to compromise between the larger minarchist and smaller anarcho-capitalist factions by adopting a platform that explicitly did not say whether it was desirable for the state to exist.
Plank 3.4 of the Libertarian Party's platform:
We support the removal of governmental impediments to free trade. Political freedom and escape from tyranny demand that individuals not be

unreasonably

constrained by government in the crossing of political boundaries. Economic freedom demands the unrestricted movement of human as well as financial capital across national borders.

However, we support control over the entry into our country of foreign nationals who pose a credible threat to security, health or property.
The text highlighted in red implicitly calls for the continued existence of the state. That's one of the reasons (there are others) it needs to go.
The text highlighted in yellow preserves the ability of minarchists to propose state action vis a vis immigration -- all they have to do is claim that their plans are "reasonable" -- without committing
the party
to the idea of the state.
via
The Firearm Blog
by Nicholas C on Thu, 27 Apr 2017 23:15:05 GMT

Alongside the 22QDA, Gemtech had their Integra out for us to test drive. No, I'm not talking about the Japanese Import from Honda/Acura. The Integra is their integrally suppressed .300blk AR. While integrally suppressed ARs is nothing new and certainly .300blk is no longer the new kid on the block, what makes the Integra worthy […]
The post Gemtech Integra | NRA 17 appeared first on The Firearm Blog.
via
Vox Popoli
on Thu, 27 Apr 2017 22:43:00 GMT

Not a lot to discuss here for Vikings fans, but this is the annual open thread.
via
Hackaday
by Pedro Umbelino on Thu, 27 Apr 2017 23:00:00 GMT

[Yingtao Zeng], [Qing Yang], and [Jun Li], a.k.a. the [UnicornTeam], developed the cheapest way so far to hack a passive keyless entry system, as found on some cars: around $22 in parts, give or take a buck. But that's not all, they manage to increase the previous known effective range of this type of attack from 100 m to around 320 m. They gave a talk at HITB Amsterdam, a couple of weeks ago, and shown their results.
The attack in its essence is not new, and it's basically just creating a range extender for the keyfob.  One radio stays …read more
via
gun-deals.com
on Thu, 27 Apr 2017 22:58:58 GMT

Sellier & Bellot SB12BSG 2.75" 9 Pellet 00 - Buckshot HB/BO/NC