flyandscuba at The Kel-Tec Owner's Group - at the S.H.O.T. Show in Orlando, Kel-Tec has announced their RFB (Rifle Forward ejection Bullpup), a .308 caliber, semi-automatic, rifle, with the magazine behind the trigger. Available with barrel lengths of 18", 24", and 32". The carbine has an overall length of 26". It takes FAL magazines. Sceduled for release in 2008. Click here (PDF) for a flyer containing diagrams. flyandscuba got to fondle it. He calls it "George Kelgren's best effort yet". Me want. Here's Tobias showing off the carbine-barreled version: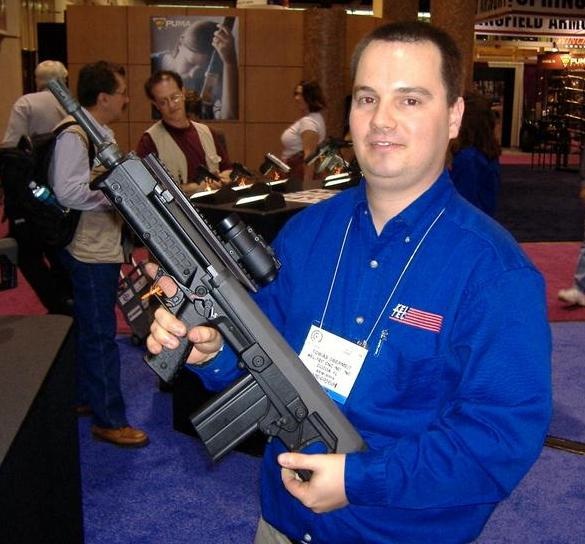 ktwm posted in the thread:
It's too far away from production to quote an accurate price. (Shipping by Q1 2008 )

But the MSRP is EXPECTED to be in the $2k range for the 18" barrel carbine,
$2.5k range for the 24" barrel sporter, and $3k range for the 32" barrel target model with 5 way adjustable trigger.