From [codrea], actual events posted at my.barackobama.com. I'll bet they don't last long.
Libertarians for Obama Brainstorm (Meeting)
All liberty lovers are invited. We will be discussing important issues and may even take a short field trip (there is a cargo train track nearby). Attendees should love hard work , cramped spaces, and hot rooms. Please come with only a small number of personal belongings. The trip for liberty lovers will be cramped. Feel free to contact by email - webintro@tds.net.
Time: Saturday, June 13 12:00 PM
Host: Adolf Hitler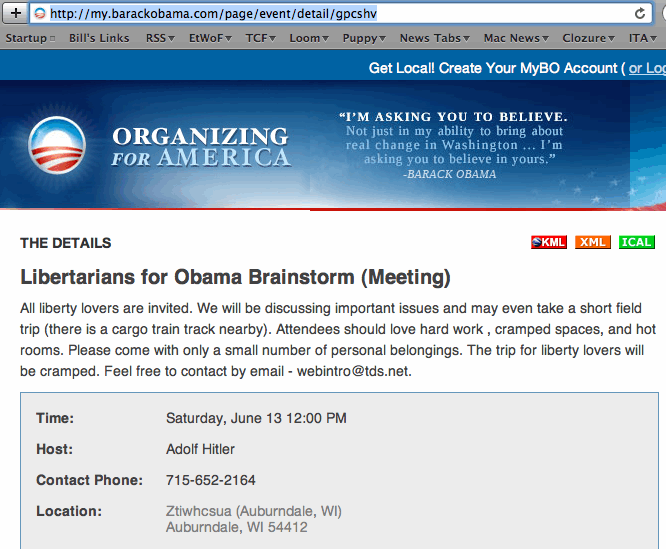 Every Obama suporter is welcome to attend. Please bring a copy of the Constitution to shred and burn. We may also burn an assault weapon owner at the stake.
Time: Saturday, May 30, 12:00 PM
Host: Adolf Hitler