From [patriot]: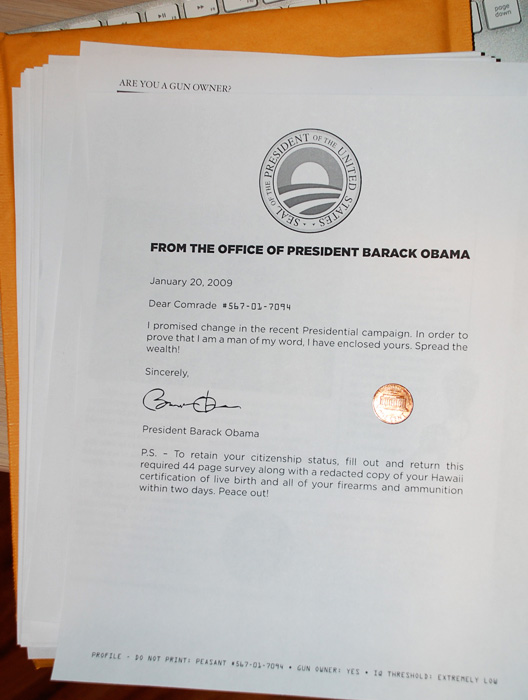 For the search engines:
FROM THE OFFICE OF PRESIDENT BARACK OBAMA
January 20, 2009
Dear Comrade #567-01-7094
I promised change in the recent Presidential campaign. In order to prove that I am a man of my word, I have enclosed yours. Spread the wealth!
Sincerely,
Barack Obama [Penny glued to letter]
President Barack Obama
P.S. - To retain your citizenship status, fill out and return this required 44 page survey along with a redacted copy of your Hawaii certification of live birth and all of your firearms and ammunition within two days. Peace out!

PROFILE - DO NOT PRINT: PEASANT #567-01-7094 * GUN OWNER: YES * IQ THRESHOLD: EXTREMELY LOW