I went to Boston Monday through Wednesday to attend the 2009 International Lisp Conference. I stayed in the Cambridge Hyatt Regency, and the conference was in the MIT Stata Center. I walked across campus, from the hotel, near the BU Bridge, each day. Here are some photos taken on my travels.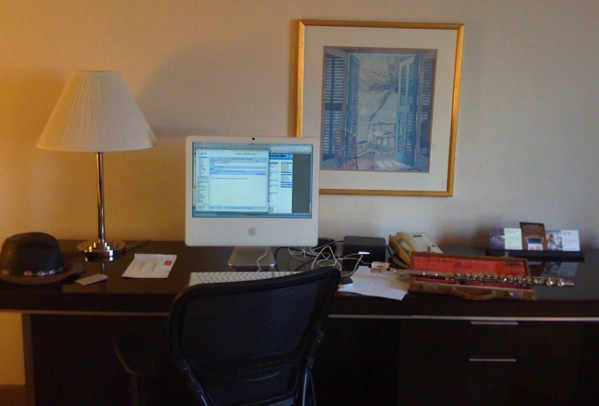 My iMac on my hotel room desk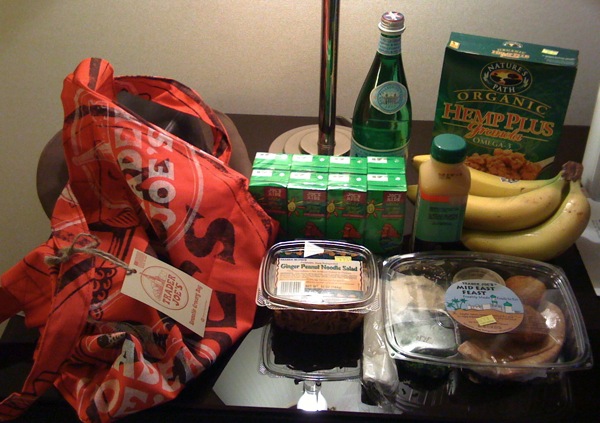 Sunday dinner and breakfast granola from Trader Joe's
(click on photo for high-res version)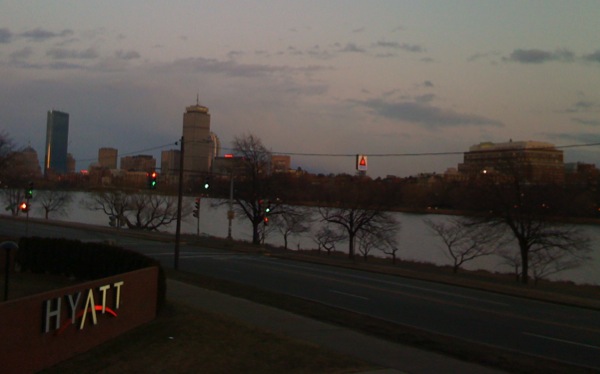 View across the Charles River
More photos after the break.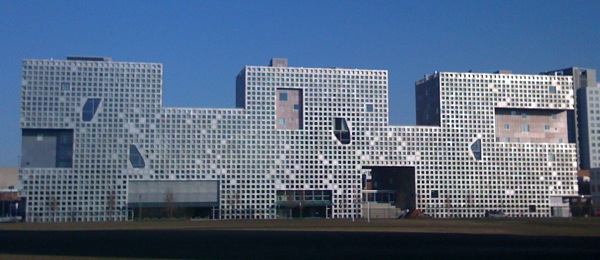 Simmons Hall, "The Sponge", home to 250 students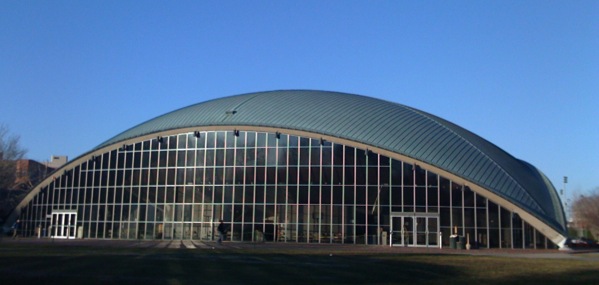 Kresge Auditorium, where I played my trombone 1974-1978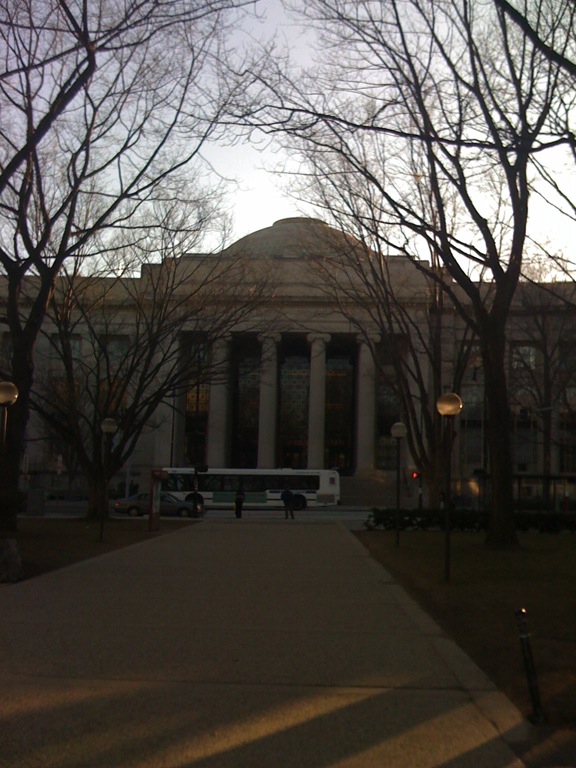 MIT Entrance at 77 Mass. Ave.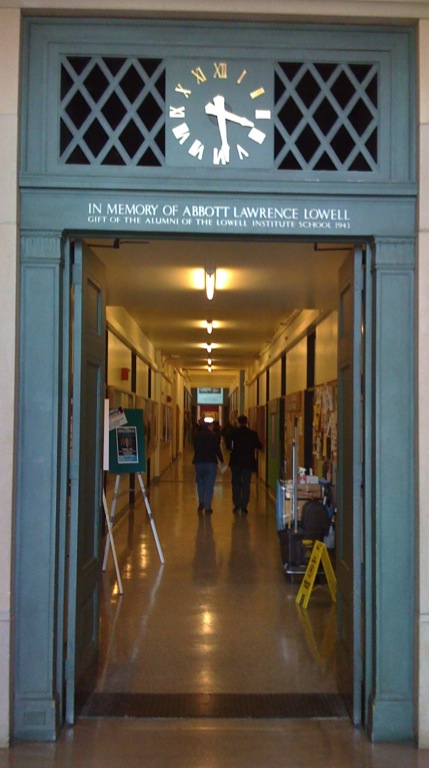 The "Infinite Corridor", a 1/4-mile-long hall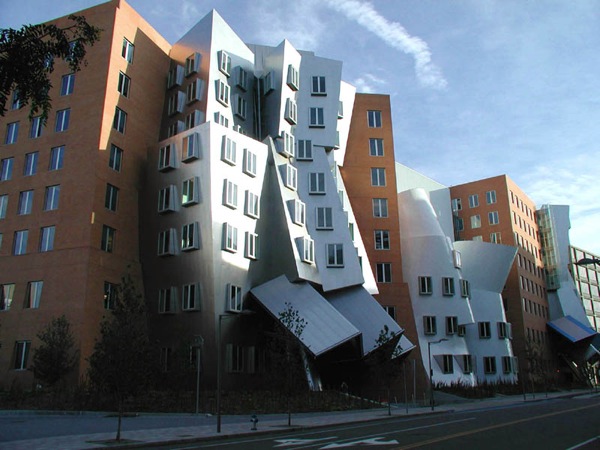 MIT Stata Center (Wikipedia image)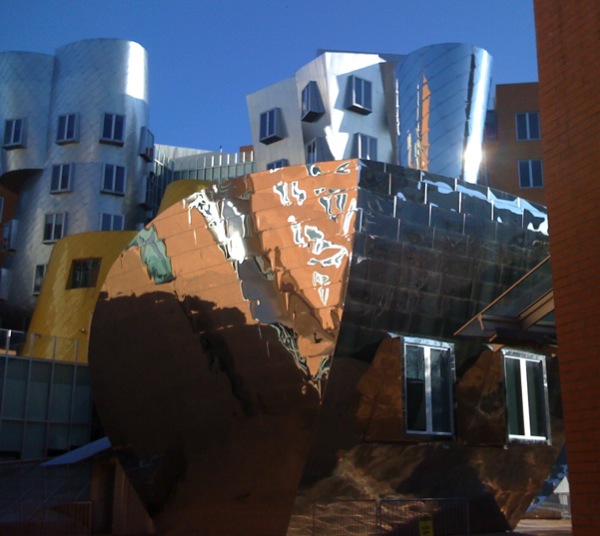 The back of the Stata Center (my photo)
(click on image for higher-resolution version)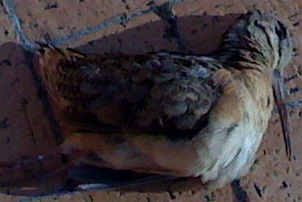 Found outside the Stata Center