Submitted by Bill St. Clair on Sun, 01 Aug 2004 12:00:00 GMT
#
I took a photo of my two Marlins, the
1894P
on top and the
444P
below:

Here's a close-up of the receivers: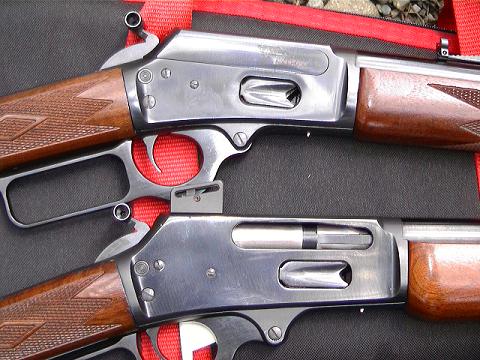 Here are the cartridges, top-to-bottom: .44 magnum, .444 Marlin, .30-06 (for reference). The bullets are 200 grain .44-40 RNFP (.430), 300 grain Hornady XTP (.430), and 147 grain FMJ (.308).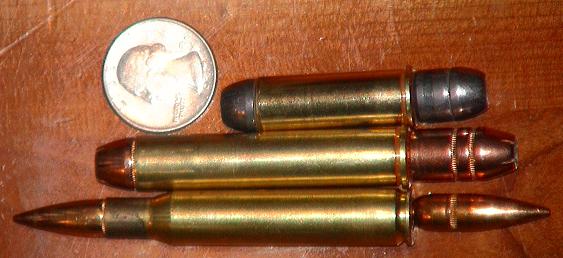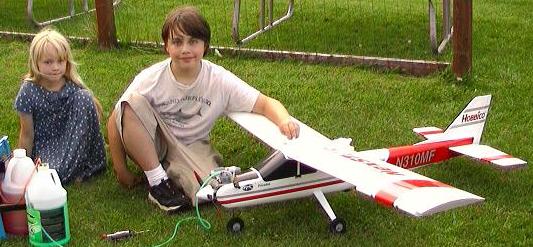 I think it fair to say that as this was a major release film, the position taken on guns in the hands of citizens (and kids!) was fairly indicative of what was socially acceptable at the time, and a shocking reminder of the ground lost over the last 50 years.

Oh, how far have we fallen.